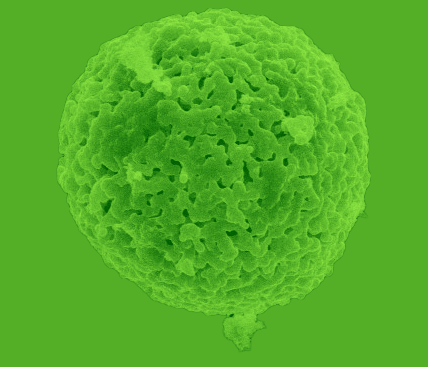 Éditeur du site
Hastim
448 058 701 R.C.S. TOULOUSE
Aeroparc St Martin
12 rue de Caulet
Bâtiment A06
31 300 TOULOUSE
France
Tél. : (33) 05 34 47 86 10
E-mail : contact@hastim.fr
Responsable de la publication : Thierry ASLANIAN
Crédits photo : Hastim
Conception / Réalisation
Hébergement
55 avenue Galline
69100 Villeurbanne
France
04 27 46 200
Cookies
Managing cookies
A cookie is a text file that can be saved in a dedicated space on the hard disk of your computer/tablet or smartphone when consulting an online service using your browser software. A cookie file allows its sender to identify the terminal in which it is registered, during the validity or registration period of said cookie.
Analytical cookies and social media:
These are cookies that allow us to know the use and performance of our site, to compile statistics, traffic volumes and to use various data of our site (content visited, journey) in order to improve the interest and the ergonomics of our services (the pages or headings most often consulted, the most read articles,, etc.).
Social networks improve the usability of the site and help promote it through sharing and can afford to store information about you through their own cookies.
Content Scope
URODELIA reserves the right to modify the content of this site at any time without notice and, in particular, its commercial offer and general conditions of supply.
Access and use
The site urodelia.com is free of access but requests a prior registration via its contact form to access certain content.
We are committed to ensuring that no content published through our site and social media:
does not violate public order and morals,
does not advocates crimes against humanity,
does not incites racial hatred,
does not incites discrimination, hatred of a person or group of persons on account of their origin or their membership or non-membership of a particular ethnic group, nation, race or religion,
does not threaten a person or a group of persons,
is not abusive, defamatory, racist, xenophobic, revisionist or prejudicial to the honour or reputation of others,
does not have a pornographic or pedophilic character,
does not incites committing an offence, a crime or an act of terrorism or promotes war crimes or crimes against humanity,
does not incite suicide,
does not have a commercial or advertising character, or calls for donations or funding,
does not violate the privacy of correspondence,
does not infringe on the privacy of individuals and their right to publicity.
and more generally does not contravene any legal or regulatory provision.
As such, you also incur your personal responsibility, due to your words and the illicit words that they would have generated. Any backup action may be taken by the website publisher.
In order to contribute to the defence of the values of urodelia.com, we encourage you to report content that would be contrary to good morals and public order that we have set out above, as well as content that would infringe the rights of a third party.
Hyperlinks
This site may contain links to third-party sites. These links are provided for convenience only and the inclusion of these links does not imply in any way a control of the elements of the sites to which the links give access nor any endorsement to, nor any warranty on, these elements.
Access to these sites is the sole responsibility of the user.
Transmission of information by users
Any information or request for information that you may send to Urodelia via the site or via the e-mail to which the site may give access is considered to be non-confidential. You may also send your information or requests by mail to the address of the registered office of Urodelia for the attention of the department identified in the corresponding part of this site.
Copyright, trademarks and other intellectual property rights
This site and its contents are protected by copyright and/or other intellectual property rights that are the property of Urodelia or third parties.
The reproduction and use of the elements of this site (and of any information incorporated therein such as, without limitation, articles, graphic images, photographs, diagrams, video recordings, etc.) are authorised provided that:
This reproduction and its use are strictly for information purposes, for non-commercial purposes within your organisation to allow you to better know URODELIA; and,
the elements and information are not altered in whole or in part and in any way whatsoever. any other right of reproduction and/or use is expressly prohibited.
In addition, certain names cited may be protected by trademarks which are the property of URODELIA or third parties which may not necessarily mention this protection.
Personal Data Protection
The information collected (for example, the number of pages viewed, the number of visits, as well as the activity of the visitors to the site, and their frequency of return) is the subject of a computer processing intended for the analysis of the visits.
In accordance with Regulation (EU) 2016/679 of the European Parliament and of the Council of 27 April 2016 on the protection of individuals with regard to the processing of personal data and on the free movement of such data, known as "GDPR", and the French Data Protection Act of 6 January 1978, as amended in 2004, and the European Directive of 24 October 1995, you have the right to access and rectify information concerning you.
Each form or web service limits the collection of personal data to what is strictly necessary and any automatic profiling is prohibited. We guarantee the intervention of a human in any decision concerning you.
Disclaimers of Warranty and Liability
Urodelia strives to provide accurate and up-to-date information on this site.
However, Urodelia does not under any circumstances guarantee the completeness of this information and declines any liability for errors or omissions, as well as for any modification of the content that would be due to the intrusion of a virus by a third party.
The elements of this site are for general information only and cannot be used as a basis for any transaction.
In particular, with regard to the financial information that may be provided on this site. All or any of the information published on this site is provided as is without warranty of any kind, express or implied, whether it is, and is not limited to, a guarantee of fair and merchantable quality, suitability for a specific need or the absence of infringement of the rights of third parties. Urodelia makes no warranty with regard to the accuracy and completeness of the elements and/or information published on this site. Urodelia does not guarantee in any way uninterrupted access to this site as well as the security of the site and the absence of any viruses or other unwanted hosts (including in the elements of the site and in the information incorporated therein).
Use of the elements of the site and any information included in it as well as access to this site are the sole responsibility of the user. Urodelia is not liable for any damage whatsoever, including without limitation direct and indirect damage that may result from access to this site and the use in whole or in part of the elements or information contained therein.