Preparing for APAVAC® treatment
Simple, accessible, adapted to your pet and complementary to the therapeutic strategy chosen by your veterinarian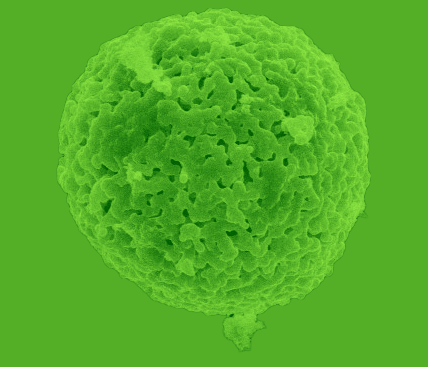 ---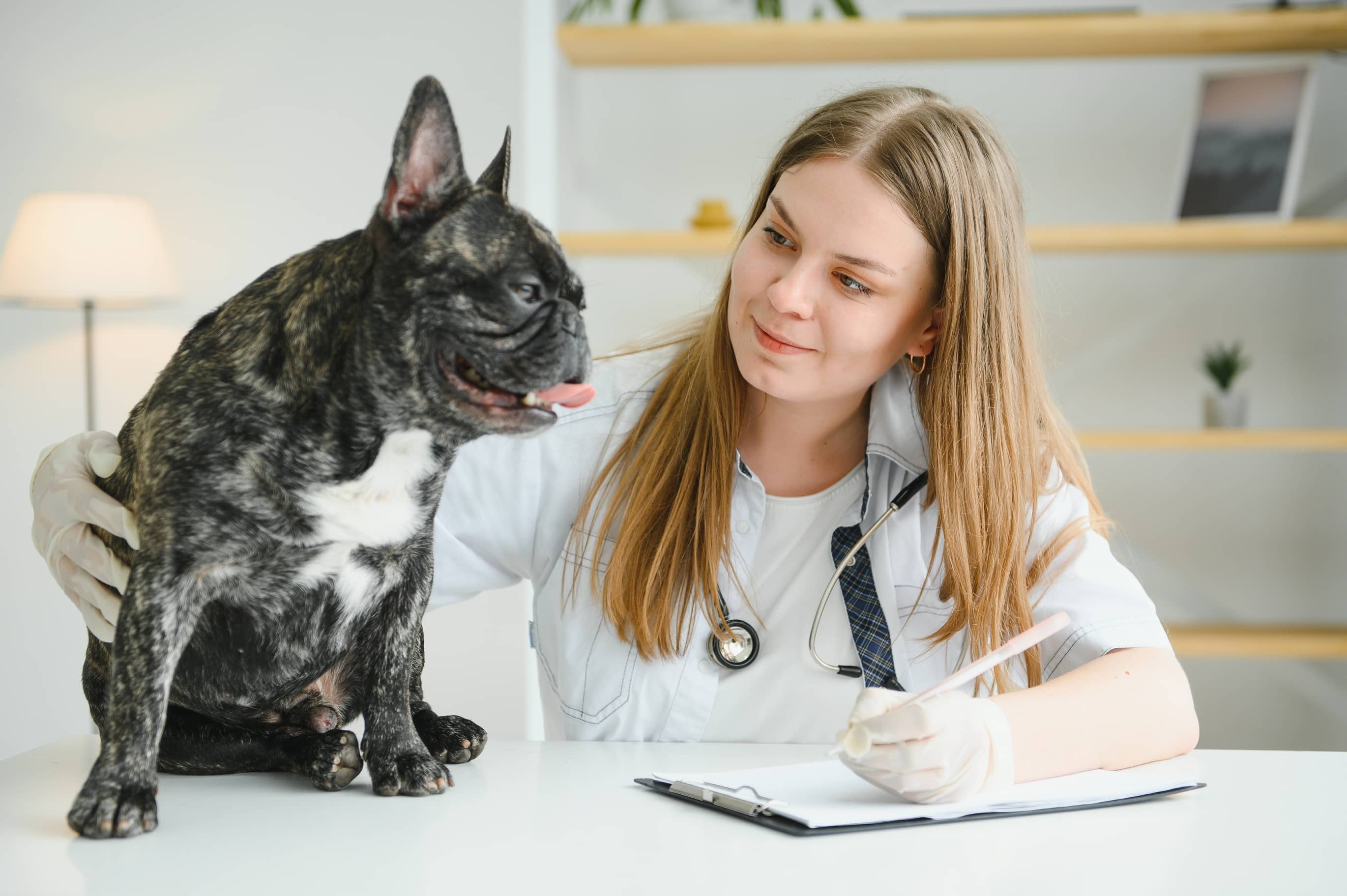 Who decides the treatment?
After finalising his diagnosis and characterising the specificities of your pet's cancer, the veterinarian will make a decision with you to treat it with APAVAC immunotherapy alone or in combination with another treatment (for example with chemotherapy).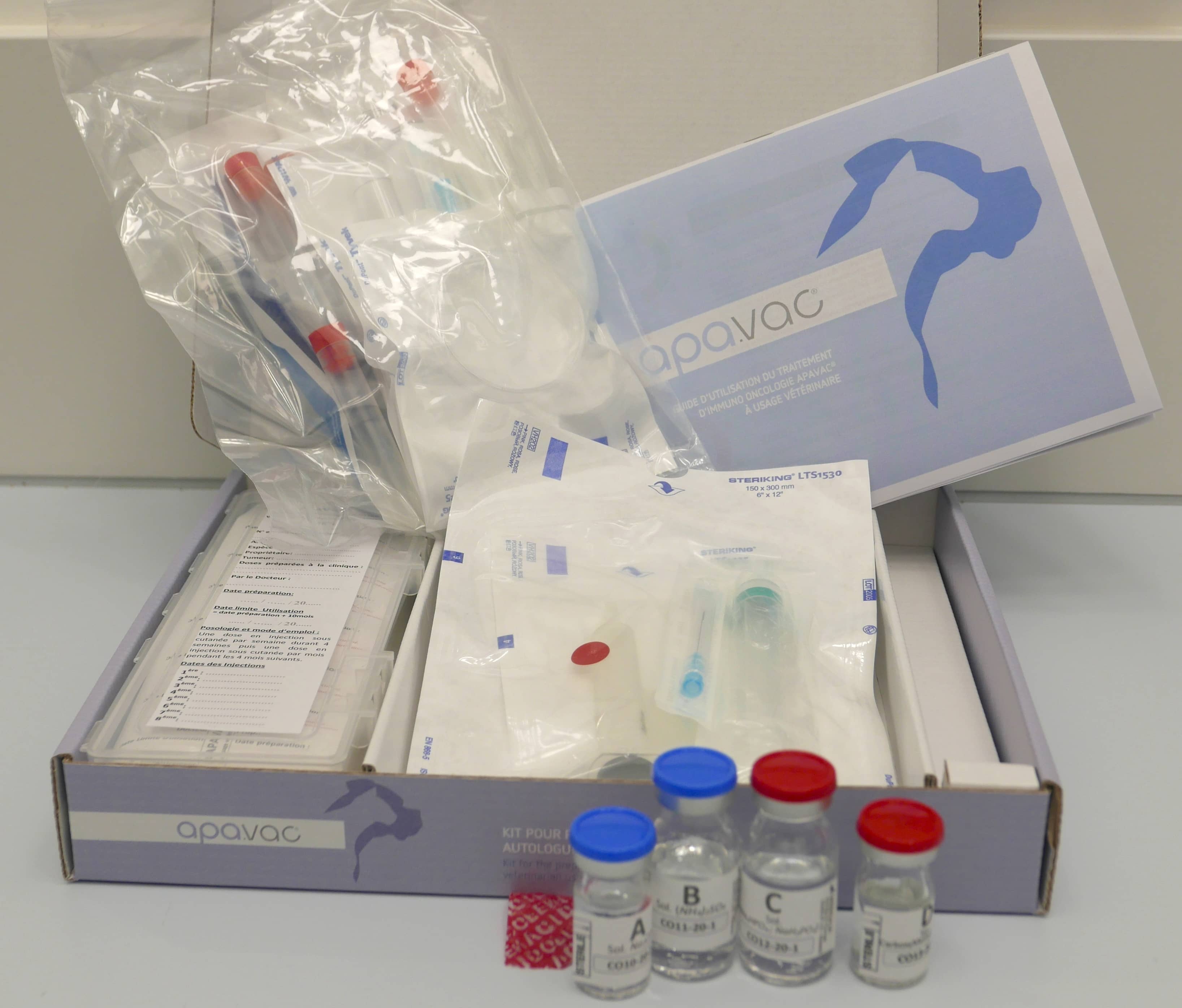 Who makes the treatment?
Only your veterinarian has the competence and legitimacy to prepare the therapeutic vaccine personalised and specific to the pathology of your companion.
This is the principle of extemporaneous preparation of veterinary medicinal products.
Hastim has therefore designed for veterinary prescribers a complete kit containing all the equipment and information allowing, from a sample from the tumour, the manufacture of the injectable treatment subcutaneously.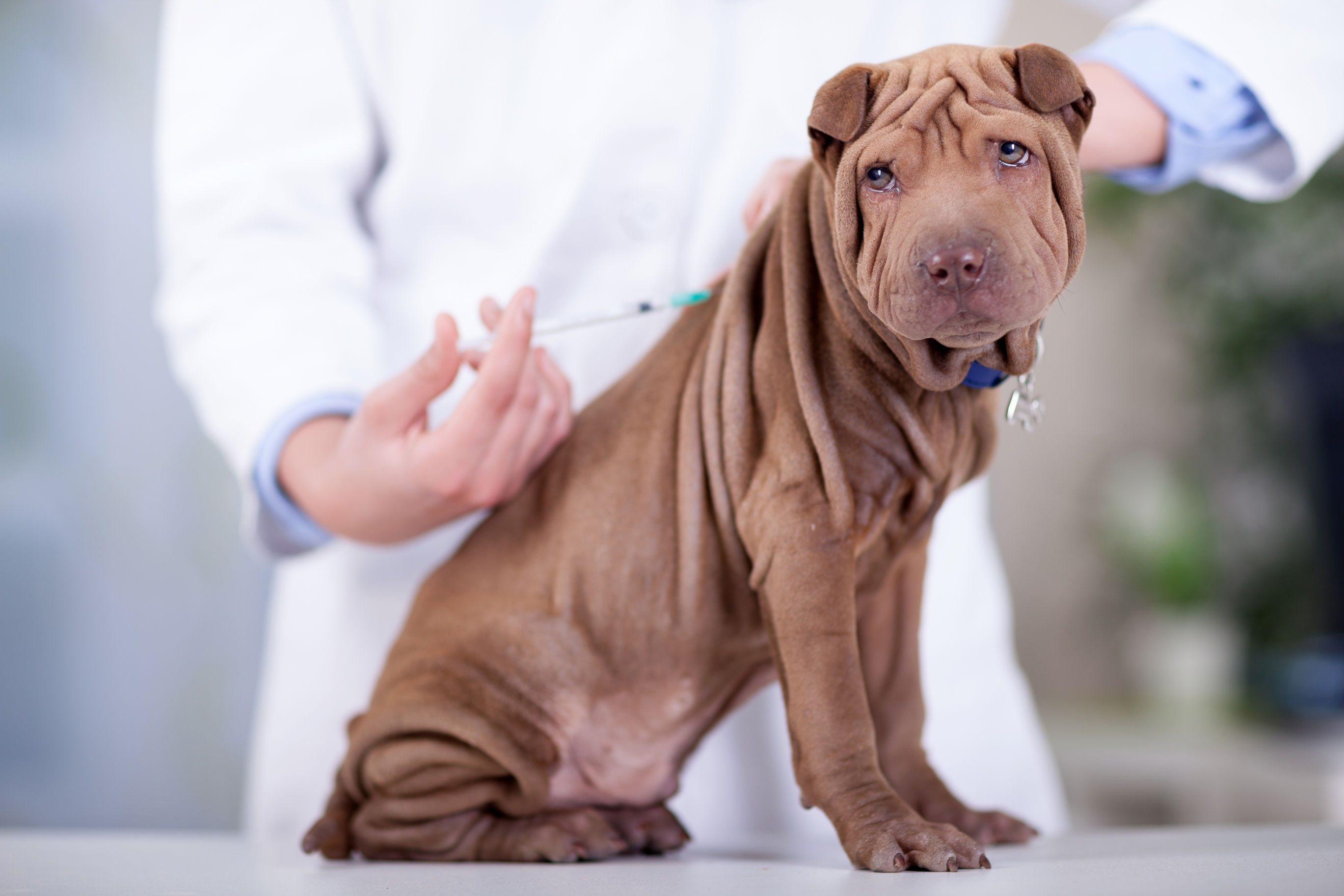 How will your pet be treated?
As soon as you decide, the veterinarian will take the sample from your animal which will allow the manufacture of the treatment by biopsy or during a surgical procedure sometimes included in the therapeutic strategy, depending on the type of cancer.
Within 24 to 48 hours, this sample will allow him to manufacture directly at the clinic and from the Apavac kit, 8 customised doses of vaccine for your pet, generally stored on-site (at -20°C).
The vaccination regimen generally proposed corresponds to a weekly injection during the first month, followed by a monthly injection from the second month. These injections will be made at the veterinary clinic with immediate return of your pet to your home.